What's the Difference Between Used and Certified Pre-Owned Vehicles?

If you're a Freehold driver looking for a used Toyota, you've likely noticed that you have the choice between those labeled "used" and others that carry the designation "certified pre-owned." What's the difference between used and certified pre-owned vehicles? To simplify your Toms River car-buying process, the team at Galaxy Toyota wrote this guide to CPO vs. used vehicles, and how to decide which best fits your needs. We're proud to be the used car dealer Toms River, NJ car buyers trust.
What to Know About Buying Used
Used Toyota vehicles are priced based on a combination of factors that combine to give buyers an understanding of the overall condition. Mileage, model year, and maintenance history all help determine a vehicle's resale value, so choosing a used car isn't as simple as looking for the one with the lowest mileage. In fact, a well-maintained vehicle with relatively high mileage can serve you well driving round Toms River for many years to come. As you decide on your next vehicle, be sure to:
Find out as much as you can about the last owner's driving habits. Whether the car spent most of its time flying along with smooth Freehold highways, or in start-and-stop Toms River traffic may have an impact on the transmission.
Carefully review the vehicle's maintenance record. With proper and timely maintenance, a well-made Toyota vehicle is sure to last beyond 200,000 miles!
Take stock of maintenance over miles. If you see that a vehicle always received oil changes and other routine maintenance on time, it's likely in better condition than a low-mileage vehicle that went a year or more between oil changes.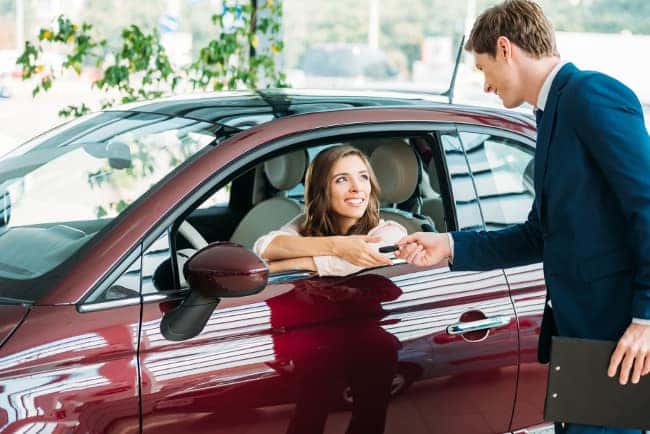 What to Know About Buying Certified Pre-Owned
When it comes to CPO vs. used, only CPO vehicles must meet the following strict standards:
Model year within 5 years of the most recent model year
Under 80,000 miles. However, there's more to learn on this topic — read more about how a used car's mileage factors into determining resale value.
Pass the multi-point inspection by expert technicians
In general, CPO vehicles were manufactured more recently than used vehicles and will have lower mileage. So although they're definitely more affordable than a brand new model, they could come at a premium price.
Explore Certified Pre-Owned Toyota Models at Galaxy Toyota
If you're a Freehold-area driver looking for a used car dealer, Toms River, NJ is where you'll find Galaxy Toyota! Stop by and visit our showroom, where you can browse a wide inventory of certified pre-owned, low mileage used cars, and used Toyota vehicles. If you have any further CPO vs. used vehicle questions, reach out to us at Galaxy Toyota! Our team is here to help you navigate the car-buying process and answer any questions about leasing and financing like do you need full coverage on a used car? And what's an ideal credit score to finance a car? Reach out to schedule a test drive with your favorite CPO or used Toyota vehicles today!