Toyota Key Replacement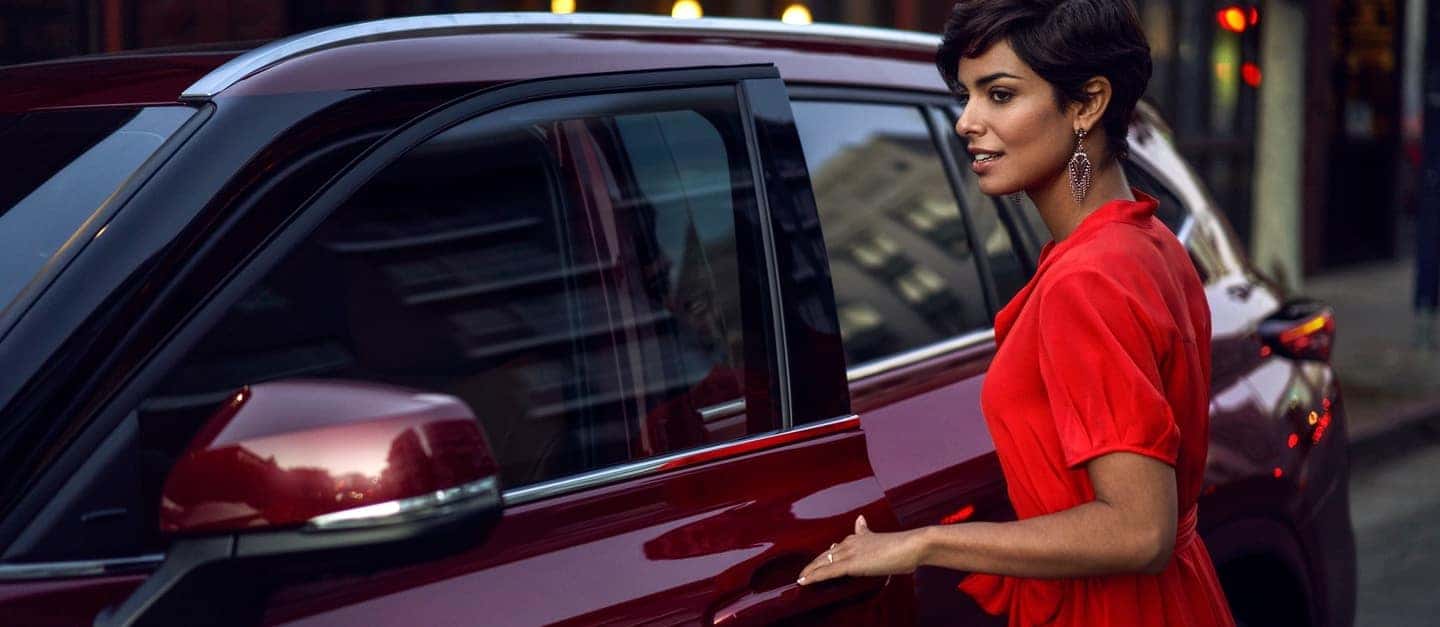 ---
---
As you drive around Eatontown and use your Toyota key fob to lock/unlock your doors and access your trunk, the battery will slowly drain. Eventually, you'll need a Toyota key fob battery replacement. Luckily, opening your Toyota key fob and replace your battery is relatively easy and the battery is cheap to replace. If you need a Toyota key replacement or a Toyota key fob replacement, contact our service center. Learn how to replace your Toyota key fob battery and how you can order a replacement key fob below.
Toyota Key Fob Battery Replacement
Replacing the battery in your Toyota key fob is a relatively simple process, but it requires a few steps and tools to get it done. Follow along with Galaxy Toyota as we explain the process:
For newer model Toyota vehicles, you will first need to remove your key from the key fob case. Press a button or slide a latch to remove the key and move to step 2.
Once your key is removed, search for a notch or slot alongside the key fob casing. Then, using a screwdriver or a coin gently open the case by turning your tool to the left or the right.
Once you open the case, gently lift the circuit board (if necessary) to reveal the battery.
Make a note of what kind of battery it is and how it sits in the case. The easiest way to do this is to snap a picture with your phone before you remove the battery.
Most Toyota models use a CR2032 battery, although some may use a CR2032 lithium battery. These batteries are available in most Freehold stores and they're usually under $5, depending on the brand and package size you buy. Use your old battery or your photo to find the right replacement for your key fob.
Using your photo, put the new battery into your Toyota key fob.
Test your key fob to make sure it's working properly. If it isn't working, open the case again and double-check that the battery is set properly and that the connections are clean and making contact with the battery. If the key fob still doesn't work, contact the Galaxy Toyota service center.
Key Fob Replacement
If you've damaged or lost your key fob, then you'll need to have it replaced by your local Toms River Toyota dealership. The cost of replacing a Toyota key fob can be anywhere from $200 – $350. This is because a total key fob replacement means a new key needs to be cut and that the electronics need to be programmed to your vehicle.
If you've just lost your key or if you've only damaged the casing to your key fob — but not the electronics — you may be able to get a Toyota key replacement or a new case at a cheaper cost. If you need a Toyota key fob replacement, contact our parts center to see the key fobs we have on hand and the ones we have available to order.
Get Toyota Key Replacement at Galaxy Toyota!
Whether you just need a Toyota key fob battery replacement or a full Toyota key fob replacement, Galaxy Toyota near Long Branch is here to help! Schedule a service appointment with our service center to have your key recut or have your new key fob programmed to your vehicle. Have specific questions? Contact us and our team will help you out any way they can! While you're here, you can read our other service tips for vehicle care and DIY maintenance you can do at home like how to properly wash your car!