How Long Do Toyota Camrys Last?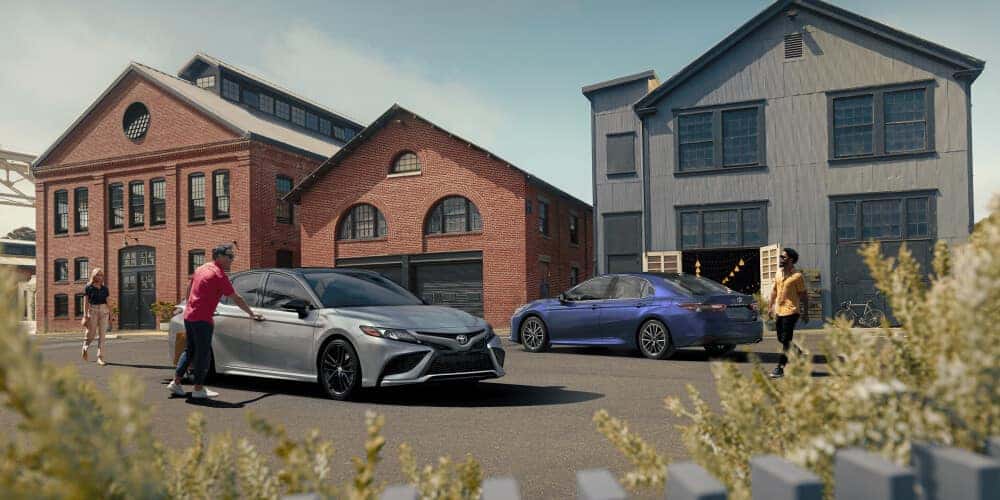 ---
The Toyota Camry hardly needs an introduction, as it's been one of the most popular sedans in Eatontown and across America for a long time. But how long do Toyota Camrys last? And how many miles can a Toyota Camry last? This ever-important question is explored below by Galaxy Toyota, with some help from expert surveys.
How Many Miles Can a Toyota Camry Last?
A study from Consumer Reports is a resource when answering the question, "How many miles can a Toyota Camry last?" Through an in-depth survey that includes road test scores, reliability, and other experiences with the vehicle, they conclude that a Toyota Camry can last over 200,000 miles with proper maintenance and care.
The Toyota Camry is made for the long haul. Many Freehold drivers keep their Camry for years, as later models get gas mileage ratings like 29 mpg/city and 41 mpg/highway. And standard packages like Toyota Safety Sense are extremely useful when it comes to avoiding collisions.
Tips for Toyota Camry Maintenance
Many Toms River and Long Branch drivers wonder about the best ways to take care of their vehicle. There are tons of resources available to Camry owners, from pre-paid maintenance to the perks you get with by working with the experts at our service center. Here's what you can do to make your Toyota Camry last:
ToyotaCare Plus is a maintenance program that comes with many Toyota vehicles, helping you keep up with your maintenance schedule for the first few years of ownership.
Toyota Express Maintenance at Galaxy Toyota is designed to take away the hassle of car maintenance.
Service and Parts financing can help with more expensive repairs. Service specials can do the same!
And there are tons of DIY service tips you can use at home to keep your Camry in great shape.
Find the Toyota Camry at Galaxy Toyota!
So, how long do Toyota Camrys last? As you can see, you can reach that high mile marker mentioned above with the help of Galaxy Toyota, where we are dedicated to helping you keep your car in shape! Contact us today to explore the Toyota Camry or get started on DIY Toyota Camry care by reading about it's oil change schedule.