Box Trucks vs. Cargo Vans

What's the difference between a Toyota box truck and a Toyota cargo van for small businesses looking to grow? If you're located near Freehold and want to increase production and delivery capacity, investing in either of these commercial vehicles can take your operations to the next level. Box trucks and cargo vans each have their pros and cons, and the right choice will depend on the needs and goals of your particular business. So, what is a Toyota cargo van, and how does it differ from a box truck?
Read on for box truck vs. cargo van details from Galaxy Toyota to find out which is the better option for your business needs. Afterward, check out our inventory of Toyota cargo vans and box trucks for sale in Eatontown. Be sure to review our pre-owned vehicle specials and financing specials as you decide which commercial vehicle will be an asset to your business!
What is a Box Truck?
Also known as box vans or cube vans, box trucks are named for their box-shaped cargo compartment. In a box truck, the cargo area sits on a frame and is completely separate from the cab, and isn't accessible from the cab interior.
The straight sides and square corners allow a box truck to fit high volume and large cargo, which is why they're often used by moving companies. The roll-up doors on the backs of most box trucks make for easy loading and unloading of heavy items, especially when you add a box truck ramp.
What is a Cargo Van?
A cargo van, like the Ram Promaster, is more like a traditional vehicle because the cargo area and cab are connected as a single piece. From the outside, a cargo van looks a lot like a passenger van and typically has a sliding side door, as well as large rear doors for loading and unloading cargo.
You'll often see these vehicles used by plumbing, roofing, and painting businesses. You can customize a Toyota cargo van for your needs with add-ons like partitions to separate the cab and cargo areas, or shelving and drawers to organize supplies.
Box Truck vs. Cargo Van – Which is Right for Me?
Choosing between a Toyota cargo van, box truck, or other commercial vehicles will depend on the needs of your Toms River-area business. Now that you know something about the difference between box trucks vs. cargo vans, here are a few points to consider when it comes to which one would be the best match for your particular business operations:
Box Trucks
The rectangular shape creates more storage space and easy stacking.
The rolling rear door makes it easy to load large pallets of products and supplies.
Flat sides are a great advertising opportunity.
Cargo Vans
The smaller size makes it easier to park on Eatontown streets and maneuver tight spaces.
Tools and cargo are accessible from the van's cab.
If you're new to commercial vehicles, learning to drive a cargo van is easier because it handles more like a traditional vehicle.
Again, when it comes to box trucks vs. cargo vans, both have their own sets of pros and cons. Ultimately, you'll want to choose the one that best serves the needs of your business. If you'd like expert input as you weigh your options, feel free to contact the team at Galaxy Toyota!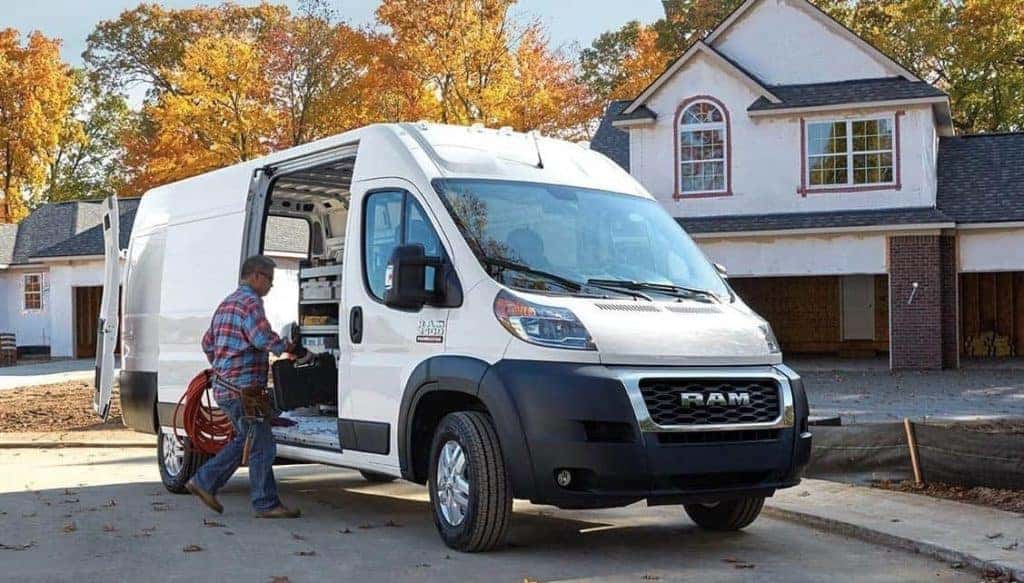 Explore Toyota Cargo Vans and Box Trucks at Galaxy Toyota!
If you have any questions about choosing a box truck vs. cargo van for your business, our team is here to help. We're just a short ride from Long Branch, so stop by at your earliest convenience to check out our cargo vans and box trucks for sale at Galaxy Toyota! Our financing experts will be happy to provide car-buying tips and help you calculate payments for your next business investment.