Returning a Leased Car

Is your vehicle's lease coming to an end? Freehold drivers will have the option to buy out that car, lease another vehicle, or return the vehicle and walk away. The Galaxy Toyota finance department is here to walk you through what needs to happen when it's time to return your leased vehicle. We're here to help make the process go as smooth and stress-free as possible.
Your Lease Is Up, What's Next?
Many drivers in the Toms River area often find the end of a lease process confusing and expensive. When the lease is approaching the end of its term, there are three things that lessees need to think about:
How much are the charges due at the end of a lease?
Is purchasing the car a viable option?
What new Toyota car, truck, or SUV do you want to drive next?
These are the questions that our finance team will take head-on when you visit our Eatontown showroom. It's always best to plan ahead and thoroughly consider your options.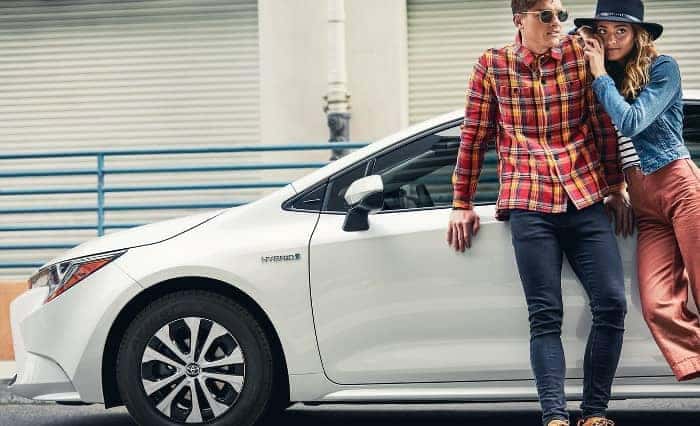 Possible Charges Due at the End of a Lease
When returning a leased car, there could be lease end charges, which include excess wear, late charges, disposition fees, and mileage coverage. We're breaking down each possible fee so you're prepared when your lease is up.
Mileage Coverage: Drivers get a pre-set mileage allowance for each year. A three-year lease will typically get a 12,000 mileage allowance, which means the vehicle has to have less than 36,000 miles when you return it to avoid overage charges. The charge is normally $.15 to $.30 per mile, but this varies based on the brand.
Excess Wear: When returning a leased vehicle, it has to be in good condition if you want to avoid extra charges. Consider repairing any dents or scratches beforehand. If your tires have less than the ⅛-inch tread, have them replaced to prevent paying the tire replacement charges. If you purchased the Safe Lease, you are protected against wear and tear damages for up to $5,000. This includes interior stains and tears, windshield chips, wheel damage, scratches, dents, dings, and worn tires.
Late Charges: Long Branch drivers have to return their leased car by the lease termination date that's stated on the contract. Some banks may offer a small grace period, but charges will start accruing beyond that date.
Disposition Fee: This is normally due when the leased vehicle is returned and can run between $200 and $500. The exact amount will be stated in your contract. However, some dealerships may waive this charge if you chose to lease another vehicle there.
Get More Details at Galaxy Toyota!
Returning a leased car can get pretty costly, but the team at Galaxy Toyota is here to walk you through everything so you can avoid any unnecessary fees when your lease is up. Give our team a call today with any questions about returning your leased car, our current lease specials, or to schedule a test drive.