Are Extended Warranties Worth It?

Are you in the market for a brand new or high-quality certified pre-owned vehicle? Whether you have your heart set on the Toyota Highlander or the reliable Toyota Corolla, the option of getting an extended warranty will come up during your conversation with a team member. Many often wonder, "Should I buy extended warranties?" The answer depends on your budget and driving lifestyle, but they are a great option if you're looking to keep your vehicle for many years. The extended warranty provides extra peace of mind. Learn more about extended warranties and how they work with the financial experts at Galaxy Toyota.
What is an Extended Warranty?
Extended warranties are an add on that Toms River-area car shoppers can opt-in for when financing a new or certified pre-owned vehicle. They provide additional maintenance coverage once the factory warranty expires. Each plan will vary, but you are able to tack on several extras like towing or roadside assistance.
To keep things simple, think of an extended warranty as your safety net; in the event that your major powertrain warranty ends and a major repair is needed, the extended warranty helps cover that cost.
Extended Warranties for New & Used Vehicles
Extended warranties are available for just about any new, used, and certified pre-owned vehicles, but work differently based on the condition of your vehicle. When you want to add an extended warranty, below are helpful tips to consider:
New Vehicles
With new Toyota vehicles and extended warranties, think about how long you are planning to have your Toyota vehicle. If you want to trade-in your vehicle in less than 10 years, an extended warranty may not be the best financial option. However, if you want to keep your vehicle for more than 10 years, then it's definitely worth considering.
Make sure to check what the warranty coverage is for the new vehicle you plan on financing.
Certified Pre-Owned Vehicles
If you are purchasing a certified pre-owned Toyota vehicle, it's all about reliability. It's best to have it thoroughly inspected and get estimates on possible issues. After receiving that information, think about whether or not the extended warranty is worth it. Like with new vehicles, also consider how long you want to keep your certified pre-owned vehicle.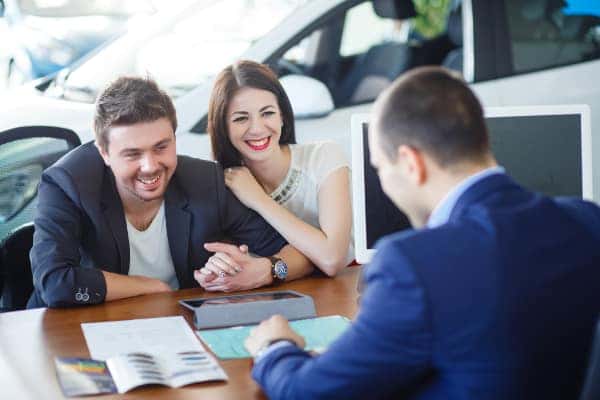 Do I Need an Extended Warranty?
The answer comes down to several factors like your financial situation, lifestyle, and how long you want your vehicle. If you are worried about breaking the budget should a major issue pop up or an expensive repair is needed, an extended warranty is worth getting. Like we mentioned above, this is your safety net to cover unpredictable maintenance, giving you peace of mind while on the Long Branch roads.
Again, the decision comes down to many factors, like your lifestyle and financial situation. Extended warranties are perfect for those who are worried about breaking their budgets should–unfortunately–a major issue comes up, or a repair is needed. As stated before, extended warranties are an extra precaution set in place should an unpredictable maintenance problem arise, and lets you have peace of mind while on the road. If you are someone who would like that extra safety net for the health of your vehicle that won't break the bank, then an extended warranty is worth it.
Discuss Your Options at Galaxy Toyota
If you are still unsure about getting an extended warranty, or you would like to calculate your monthly car payments, feel free to contact the financial experts at the Galaxy Toyota Finance Department. We're here to make your car-buying process as stress-free as possible.
More from Galaxy Toyota
If you're looking for a tough pickup truck that matches your hard-working attitude, the 2023 Toyota Tacoma may be just what you need. Not only does the Tacoma have the brute strength you need for your Freehold jobsite, but it also has plenty of interior amenities and technology for safer and more comfortable drives around…

The 2023 Toyota Sequoia release date was summer of 2022, and Freehold drivers haven't stopped talking about it since! Explore the incredible 2023 Toyota Sequoia specs and other highlights with the team at Galaxy Toyota below to find out why, then get in touch with us to arrange your test drive in Eatontown, NJ. …

The 2023 Toyota Camry interior has everything you need for safer and more exciting drives around Freehold and Toms River. So, what can you expect when you step inside? Explore the details of the Camry interior with the team at Galaxy Toyota below, then set up a test drive to experience it for yourself in Eatontown,…