Best Places to Eat in Eatontown, NJ

Whether you're looking for a new or used Toyota or need routine service, Galaxy Toyota is proud to be your chosen %di_city%% dealership for all of your automotive needs. We're also here as your local guide to the Eatontown area, and this includes offering the best restaurants in Eatontown. Whether you're craving Italian, your favorite pizza, a burger, or comfort food, we are here to help! Below is a list of the best places to eat in Eatontown, NJ.
Rise N Shine Diner
Some of the best places to eat in Eatontown, NY are small, local diners like Rise N Shine Diner. This casual restaurant offers your favorite diner dishes like breakfast sandwiches, chocolate chip pancakes, egg combos, pepper and egg sandwiches, omelets, and burgers. With a 4.7-star rating, this is a favorite breakfast place for locals.
Address: 14 Main St., Eatontown, NJ 07724
Ruffino's Pizza
When the cooler weather rolls around, nothing satisfies food cravings quite like your favorite pizza. At Ruffino's Pizza, you can enjoy the casual atmosphere with family and friends while enjoying the classic Italian dishes, which include calzones, garlic bread, fried calamari, antipasto salad, and much more!
Address: 178 NJ-35, Eatontown, NJ 07724
If you're looking to try something new, the top-rated Pho [email protected] Eatontown is the go-to place for Vietnamese food. This chic restaurant offers a variety of Vietnamese dishes like Goi Ga, Banh mi Pate Gan & Cha Lua, Pho Tai, Pho Kim Chi Shrimp, and much more!
Address: 55 NJ-36, Eatontown, NJ 07724
Bangkok House
For restaurants in Eatontown that offer the best comfort food, Bangkok House is the place to visit! This authentic Thai restaurant features internationally acclaimed chef, Suchart Tiawskul, so you know you're getting some of the best Thai dishes in the Freehold area. These dishes include Peek Gai Tord, Bangkok Koong Salad, Yum (Gai-Moo), Lard Nha Talay, and various curry dishes that will leave you wanting more!
Address: 26 NJ-35, Eatontown, NJ 07724
Mizu 36 Asian Cuisine
As the colder weather approaches, nothing beats a delicious plate of Asian cuisine, and one of the top-rated places to eat in Eatontown, NJ is Mizu 36 Asian Cuisine. This full-service restaurant offers delicious a-la-carte menu items from Japanese cuisine like California Rolls, Sashimi, and Udon Noodles added with their most popular Thai Style Rolled Ice Cream. Enjoy a relaxing meal at this affordable restaurant that allows you to bring your own alcohol.
Address: 145 Monmouth Rd. #9, West Long Branch, NJ 07764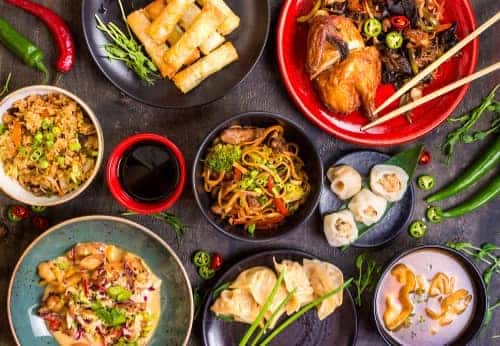 Visit Galaxy Toyota Today!
Whether you're looking for a quality used vehicle that's under $15k, routine maintenance, service tips, or would like to know the best places to golf in Eatontown, or the best things to do,Galaxy Toyota is happy to be your go-to destination for all of your car-buying needs. Not to mention, we'll offer our recommendations for things to do in Eatontown, as well as the best restaurants, shopping destinations, and fun things to do with kids. Give us a call today!